Scandal Actor Thabo Malema (Bohang) Biography, Age, Wiki, Pictures, Awards, Girlfriend, Net Worth.
Thabo Gabriel Malema, is a South African actor. He is best known for the roles in the films and television serials: The No. 1 Ladies' Detective Agency, Single Guys and Strike Back.
Thabo Malema is an Mzanzi actor who is most recognized. He is one of the versatile actors having acted both in locally and internationally films. He is popularly known for his starring as Khaya on the SABC 1 sit com single guys.
Thabo Malema Biography
Profile Summary
Age: December 26, 1985 (age 35)
Nationality: South African
Education: Maryvale college
Occupation: Actor
Years active: 2006 to present
Malema was born thirty-five years ago in the streets of Mapobane, Gauteng South Africa on 26th December. He attended Maryvale college after which he enrolled in AFDA. He graduated from AFDA with a BA degree in Live performances. He is currently furthering his communication and language degree at UNISA.
Family
Although the Single Guys star is a very familiar face on our TV screens, he has managed to keep his personal life private. We do know that he values and cherishes family as he was recently quoted by SABC news. When asked what he does for fun, Malema said he loves spending time with family. Little else is known about his family although his father was a farmer who had a significant influence on him before his career breakthrough. Malema started farming in 2007 even with no formal training.
Thabo has a farm in Brandbach, Mpumalanga, where he grows various crops, livestock, and poultry. The produce from the farm, he says, is sold to the community at a subsidized price to keep poverty at bay.
A lot of fans in a bid to know their star ask about Thabo Malema wife, but it is currently unclear if he is married or in a relationship with anyone. As for Thabo Malema wedding, we have no details to share yet.
Career 
Since he began acting in 2006, Thabo Malema's career has been on an upward trajectory. It is worth noting that the screens loved him, and so did the audience he was entertaining. He has continuously wowed us with his expertise, and the method of delivery that keeps us glued to our seats.
Kalushi, a historical film, is one of the productions that put him in the limelight. The Thabo Malema Kalushi is a story of a young boy, Solomon Mahlangu, who joins the South African Liberation movement after being beaten by apartheid police officers. Thabo plays his friend who stays by his side regardless of the beatings and torture they experience.
This outstanding actor's work includes both international and domestic productions that have garnered accolades the world over. Malema has also done commercials that have been shot in South Africa and even outside the country.
Check out some of his prominent productions below. 
Thabo Malema TV shows
Lithapo- season 1
Gold Diggers- season 1and 2
The Lab – season2
Strike back – season 2
The No 1 Ladies Detective Agency – season 1
The professionals Single Guys – season 1
The river- season 1and 2
Room 9- season 1
Easy Money – season 1
Jacob's Cross – season 5
Gauteng maboneng- season 2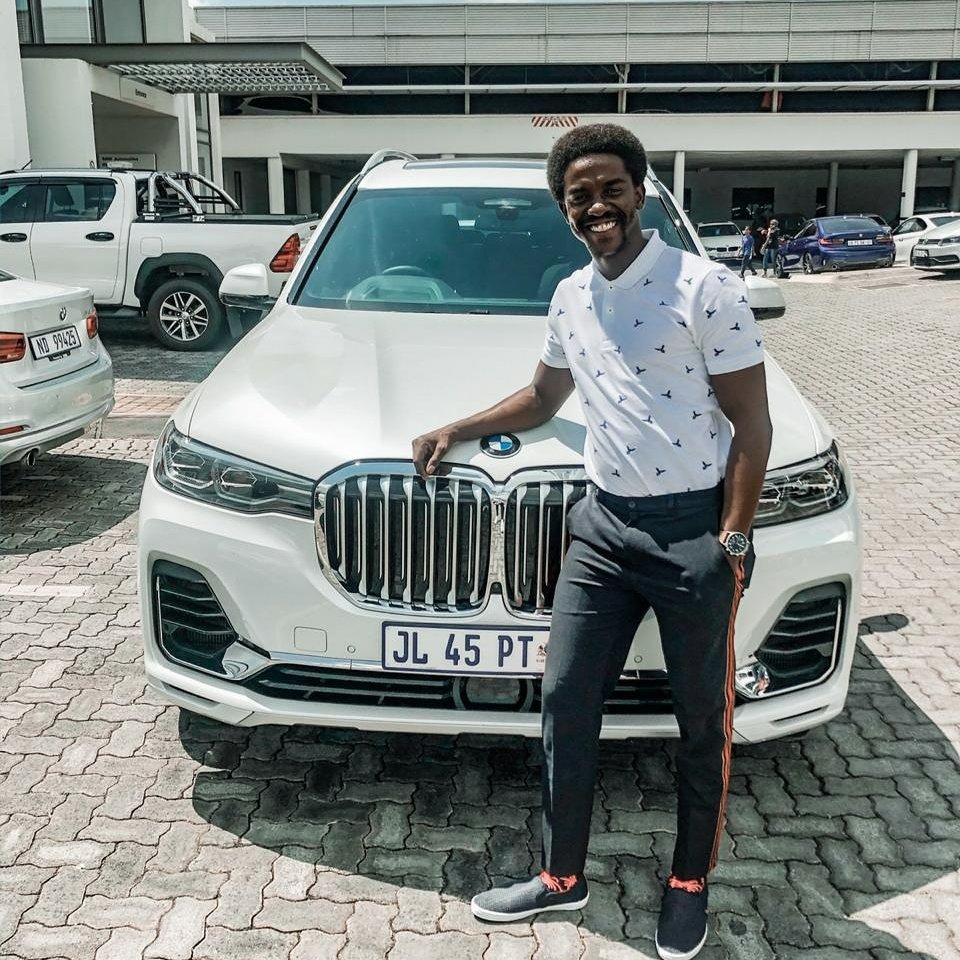 What is Thabo Malema net worth?
The net worth of this actor is currently unknown.
Here are some Frequently ask Question about Thabo malema
Who is Thabo Malema wife
A lot of fans in a bid to know their Stars ask about Thabo Malema Wife, But it is currently Unclear if he is married or in a relationship with anyone , As for Thabo Malema Wedding we have no idea to share.
Thabo Malema Age
Thabo Malema is 35 years old.
Thabo Malema Bio
Thabo Gabriel Malema (Born 26 December 1985) is a South African Actor. He is best known for the roles in the films and televition Serials. The Number 1 ladies Detctives Agency, Single Guys and Strike Back
Thabo Malema Instagram
Thabo Malama Instagram is @Thabo_Malemasa
Thabo Malema Net worth
The net worth of Thabo Malema is currently unknown
Did you love this article? Get similar updates on social media. Stay connected on Facebook, Twitter, Instagram
Source; Soapieteasers.co.za